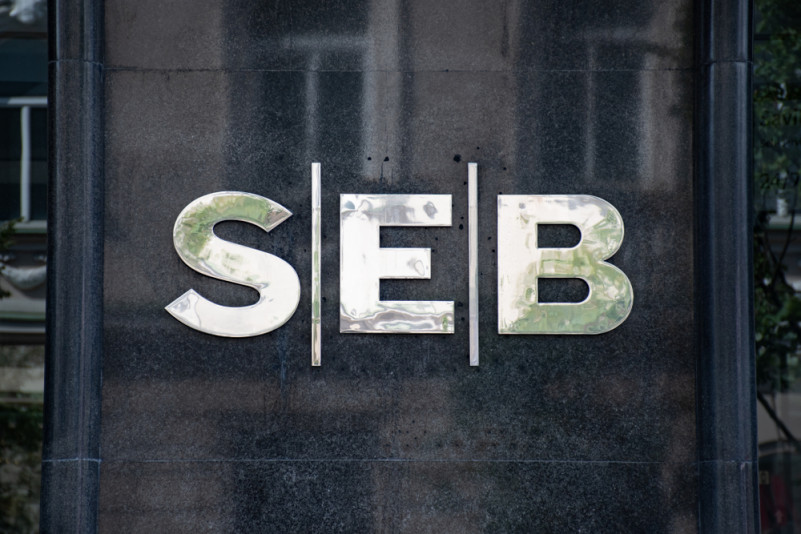 Skandinaviska Enskilda Banken AB (Swedish pronunciation: [skandɪˈnɑ̌ːvɪska ˈêːnˌɧɪlːda ˈbǎŋːkɛn], "Scandinavian Individual Bank"), abbreviated SEB, is a Swedish financial group for corporate customers, institutions and private individuals with headquarters in Stockholm. Its activities comprise mainly banking services, but SEB also carries out significant life insurance operations and also owns Eurocard. The bank was founded and is controlled by the Swedish Wallenberg family through their investment company Investor AB.
What Font Was Used in Logo?
The text on the logo we identify is created by Founders Grotesk Text (Bold) Font. Founders Grotesk is a contemporary amalgamation of classic grotesks. Millar & Richard's early 20th century Grotesque series provided rudimentary geometry, serpentine curves, and the narrow but welcome aperture of certain forms. Further details were inspired by H. W. Caslon's Doric series from the same era. These details are coupled with tight spacing strategies from Helvetica's Halbfett (Medium) headline-sized metal cuts from the late 1950s. Founders Grotesk is not intended as strict revival, it resolves the best details from the last century into a large family designed for modern typography.