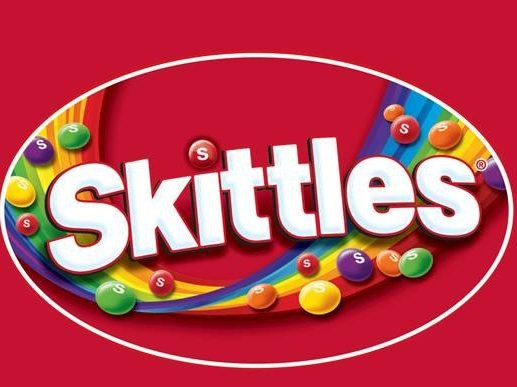 Skittles is a brand of fruit-flavored candy, currently produced and marketed by the Wrigley Company, a division of Mars, Inc.
Skittles consist of hard sugar shells imprinted with the letter "S". The interior consists mainly of sugar, corn syrup, and hydrogenated palm kernel oil along with fruit juice, citric acid, natural and artificial flavors. The confectionery has been sold in a variety of flavor collections, such as Tropical, Wild Berry, Dessert, Sweet Heat and Sour.
WHAT FONT WAS USED IN LOGO?
The font used for the Skittles logo is Helvetica. Helvetica was designed by Matthew Carter, Max Miedinger, Edouard Hoffmann and published by Linotype. Helvetica contains 34 styles and family package options.