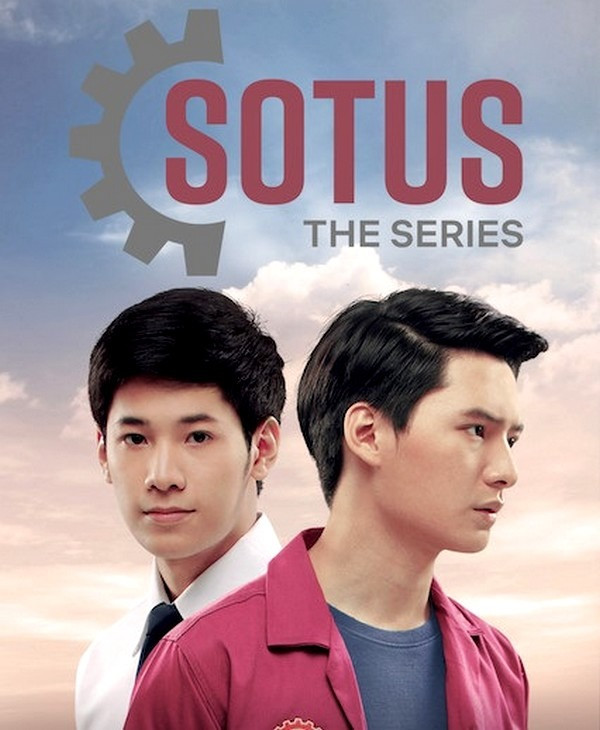 SOTUS: The Series (Thai: SOTUS: The Series – พี่ว้ากตัวร้ายกับนายปีหนึ่ง; SOTUS: The Series – Phi Wak Tua-rai Kap Nai Pi Nueng, lit. SOTUS: The Series – The Evil Senior and Mr. Freshman) is a 2016–2017 Thai television series starring Perawat Sangpotirat (Krist) and Prachaya Ruangroj (Singto). It is an adaptation of the novel SOTUS: พี่ว้ากตัวร้ายกับนายปีหนึ่ง by Bittersweet.The title SOTUS refers to the S.O.T.U.S. system which Kongpob (Prachaya Ruangroj) and his fellow freshmen have to undergo to be recognized by the hazing team, led by third-year student Arthit (Perawat Sangpotirat), as their official junior students. As the activities unfold, the two groups go through a series of conflicts and reconciling, and the friendship and love among them gradually flourish.
WHAT FONT WAS USED IN POSTER?
"Haettenschweiler " is the font used in SOTUS poster. Haettenschweiler was designed by Walter Haettenschweiler, Armin Haab and published by Ascender. Haettenschweiler contains 1 style.