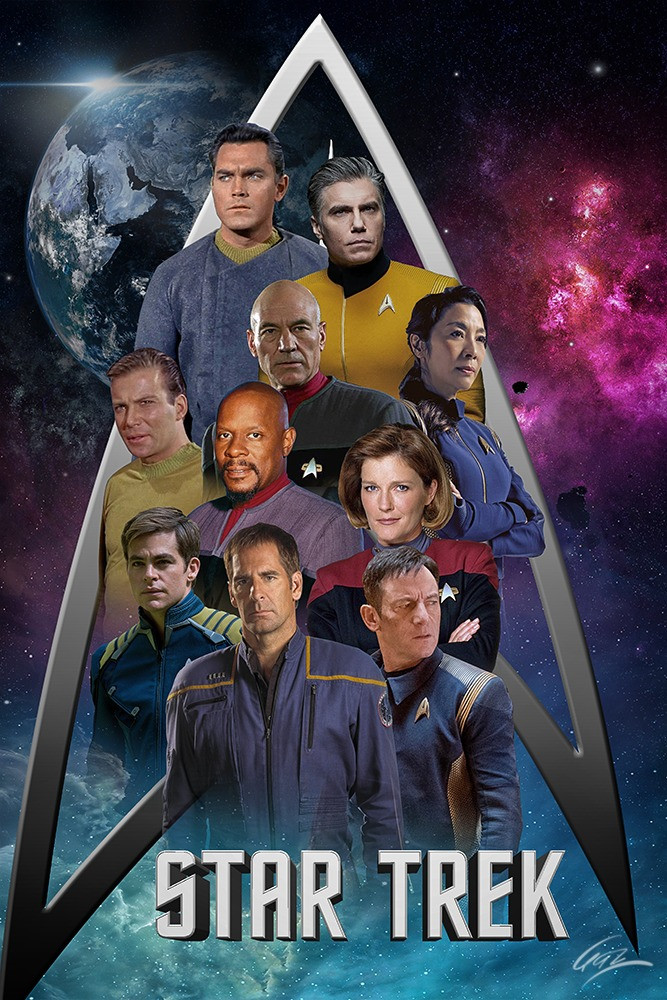 Star Trek: Enterprise, titled simply Enterprise for its first two seasons, is an American science fiction television series created by Rick Berman and Brannon Braga. It originally aired from September 26, 2001, to May 13, 2005, on UPN (see list of Star Trek: Enterprise episodes). The sixth series in the Star Trek franchise, it is a prequel to Star Trek: The Original Series, set in the 22nd century, a hundred years before the events of The Original Series and just prior to the formation of the United Federation of Planets. It follows the adventures of the Enterprise, Earth's first starship capable of traveling at warp five, as it explores the galaxy and encounters various alien species.
WHAT FONT WAS USED IN POSTER?
"Roddenberry " is the font used in Star Trek poster.