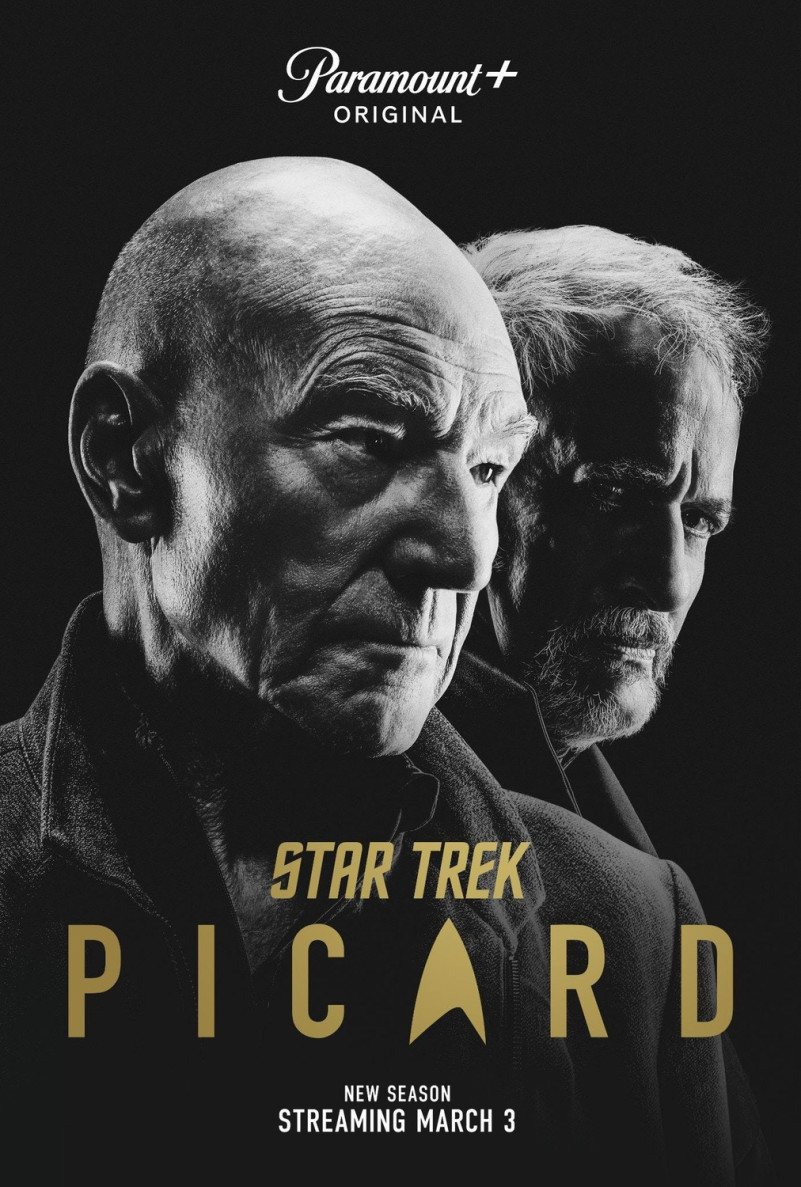 Star Trek: Picard is an American television series created by Akiva Goldsman, Michael Chabon, Kirsten Beyer, and Alex Kurtzman for the streaming service CBS All Access (later rebranded as Paramount+). It is the eighth Star Trek series and debuted in 2020 as part of Kurtzman's expanded Star Trek Universe. The series features the retired Starfleet admiral Jean-Luc Picard, beginning 20 years after his last appearance in Star Trek: Nemesis (2002). Each season explores different aspects of the character in his old age.
WHAT FONT WAS USED IN POSTER?
"Horizon Regular" and "Din Condensed Variable" is the font used in Star Trek: Picard poster.