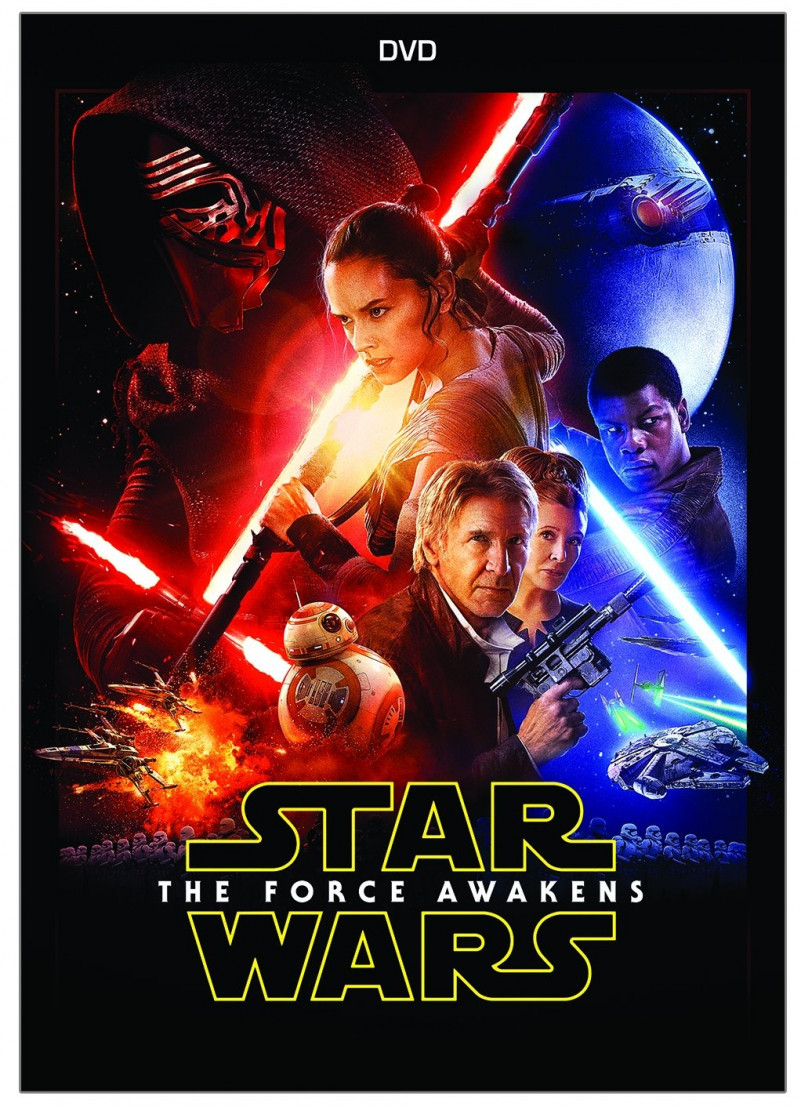 Star Wars: The Force Awakens (also known as Star Wars: Episode VII – The Force Awakens) is a 2015 American epic space opera film produced, co-written, and directed by J. J. Abrams. Produced by Lucasfilm and Abrams' production company Bad Robot Productions, and distributed by Walt Disney Studios Motion Pictures, it is the first installment in the Star Wars sequel trilogy, following Return of the Jedi (1983), and the seventh episode of the nine-part "Skywalker saga". The film's ensemble cast includes Harrison Ford, Mark Hamill, Carrie Fisher, Adam Driver, Daisy Ridley, John Boyega, Oscar Isaac, Lupita Nyong'o, Andy Serkis, Domhnall Gleeson, Anthony Daniels, Peter Mayhew, and Max von Sydow. Set thirty years after Return of the Jedi, The Force Awakens follows Rey, Finn, Poe Dameron, and Han Solo's search for Luke Skywalker and their fight in the Resistance, led by General Leia Organa and veterans of the Rebel Alliance, against Kylo Ren and the First Order, a successor to the Galactic Empire.
WHAT FONT WAS USED IN POSTER?
The text on the poster we identify is created by ITC Serif Gothic Std Heavy Font. ITC Serif Gothic was designed by Herb Lubalin, Antonio DiSpigna and published by ITC. ITC Serif Gothic contains 6 styles and family package options.