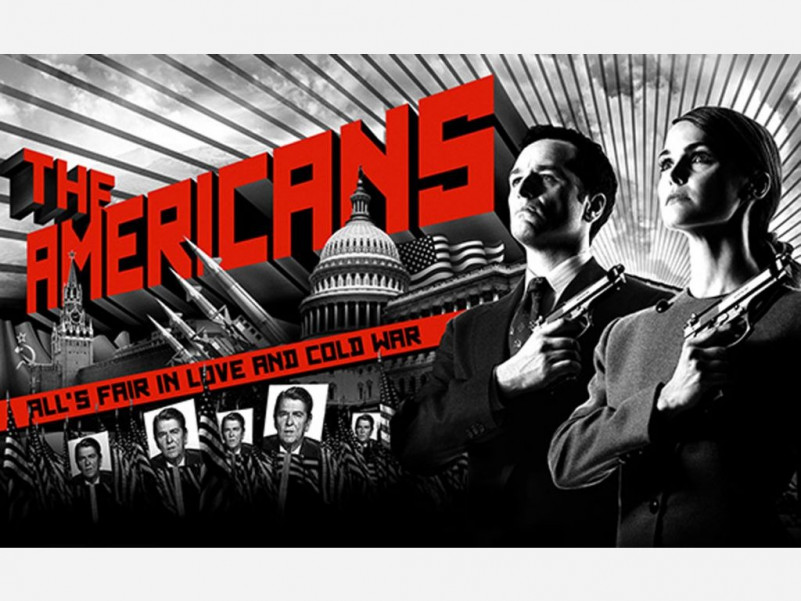 The Americans is an American period spy thriller television series created by Joe Weisberg for the FX television network. Set during the Cold War, it follows the story of Elizabeth (Keri Russell) and Philip Jennings (Matthew Rhys), two Soviet KGB intelligence officers posing as an American married couple living in Falls Church, a Virginia suburb of Washington, D.C. with their children, Paige (Holly Taylor) and Henry (Keidrich Sellati). The show also explores the conflict between Washington's FBI office and the KGB Rezidentura by following the perspectives of agents on both sides, including the Jennings' neighbor Stan Beeman (Noah Emmerich), an FBI agent working in counterintelligence.The series begins in the aftermath of the inauguration of President Ronald Reagan in January 1981 and concludes in December 1987, shortly before the leaders of the United States and the Soviet Union signed the Intermediate-Range Nuclear Forces Treaty.
What Font Was Used in Poster?
The text on the poster we identify is created by Wadim Giant Font.