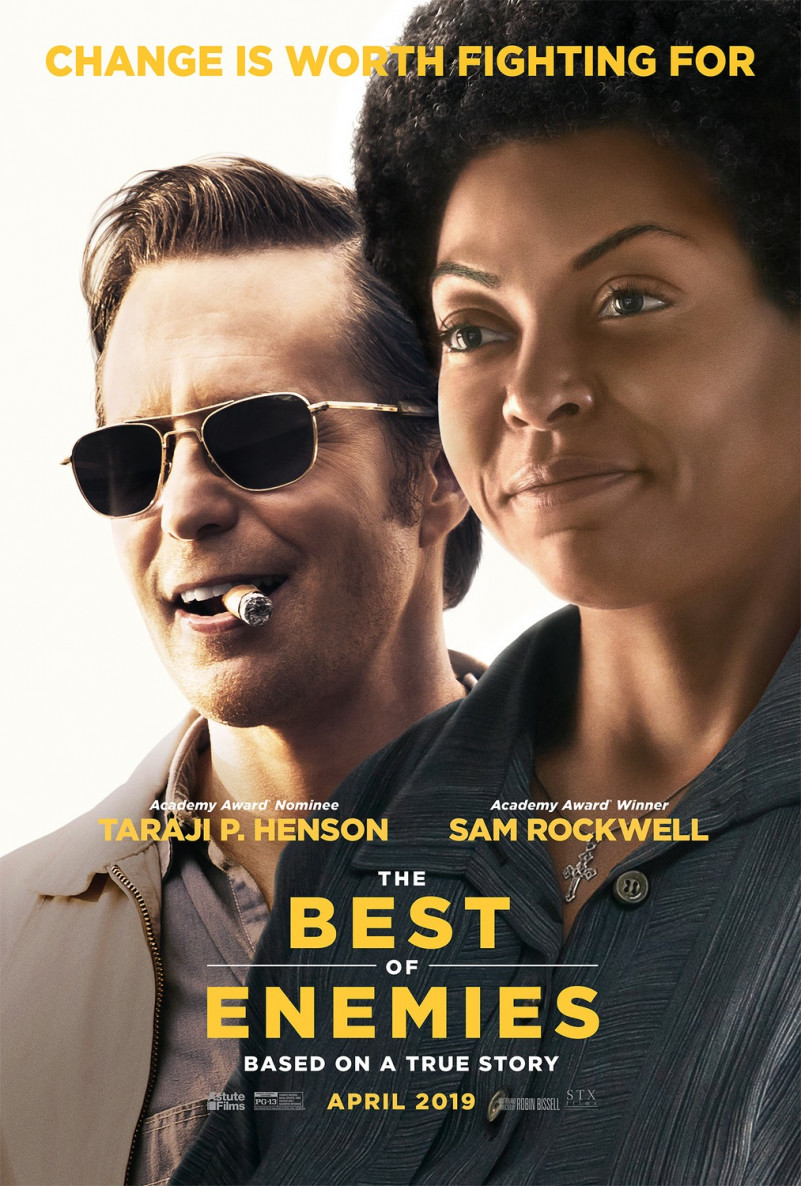 The Best of Enemies is a 2019 American drama film directed and written by Robin Bissell in his feature debut. It is based on the book The Best of Enemies: Race and Redemption in the New South by Osha Gray Davidson, which focuses on the rivalry between civil rights activist Ann Atwater and Ku Klux Klan leader C. P. Ellis. The film stars Taraji P. Henson, Sam Rockwell, Babou Ceesay, Anne Heche, Wes Bentley, Bruce McGill, John Gallagher Jr., and Nick Searcy. It was released in the United States on April 5, 2019, by STX Entertainment.
WHAT FONT WAS USED IN POSTER?
"Gotham SSm Black" is the font used in The Best of Enemies poster.