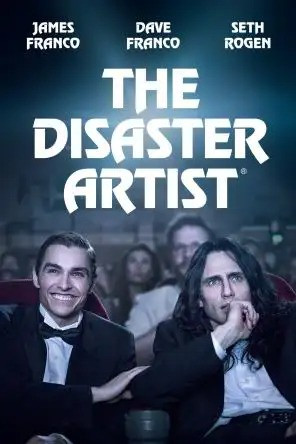 The Disaster Artist is a 2017 American biographical comedy film. Directed by James Franco from a screenplay written by Scott Neustadter and Michael H. Weber, the film is an adaptation of Greg Sestero and Tom Bissell's 2013 non-fiction book of the same title. The film chronicles an unlikely friendship between budding actors Tommy Wiseau and Sestero that results in the production of Wiseau's 2003 film The Room, widely considered one of the worst films ever made. The Disaster Artist stars brothers James and Dave Franco as Wiseau and Sestero, respectively, alongside a supporting cast featuring Alison Brie, Ari Graynor, Josh Hutcherson, Jacki Weaver, and co-producer Seth Rogen.
What Font Was Used in Poster?
The text on the poster we identify is created by Revue Font. Revue was designed by Colin Brignall and published by Adobe. Revue contains 1 style.