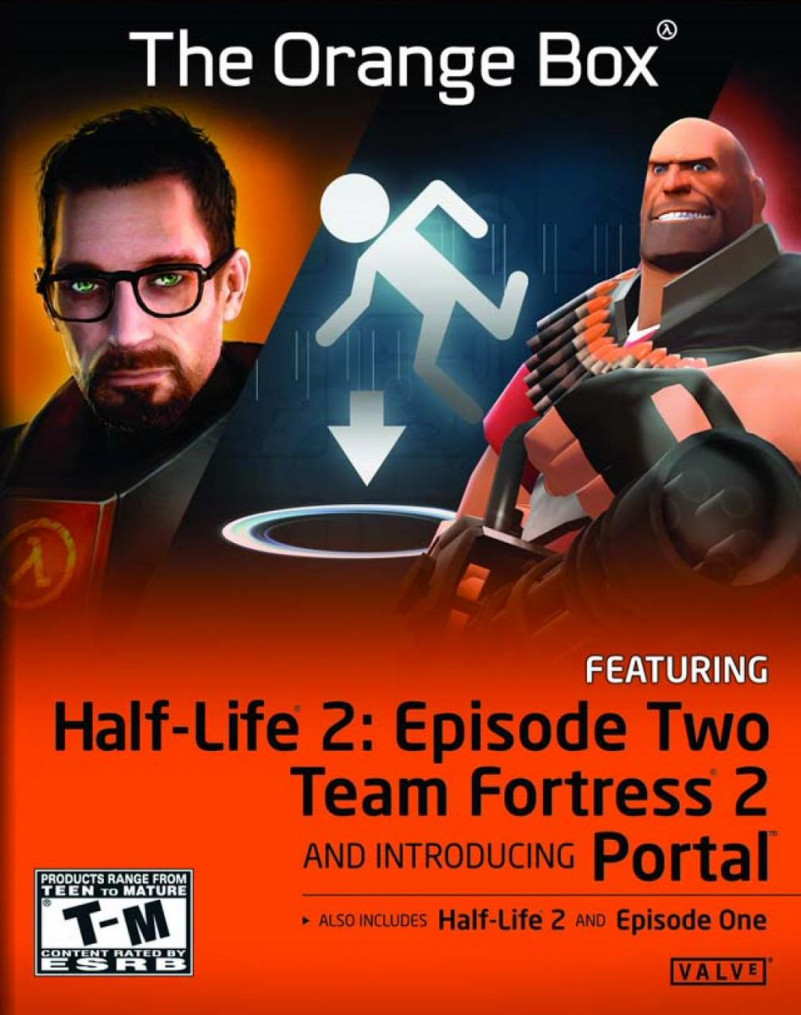 The Orange Box is a bundle that includes five titles from Valve: Half-Life 2; Half-Life 2:Episode 1; Half-Life 2: Episode Two; Team Fortress 2, the sequel to the game that put class-based, multiplayer team warfare on the map; and Portal, the game that blends puzzles, first person action, and adventure gaming to produce an experience like no other.
What Font Was Used in The Orange Box Games?
The compilation title at the top is set in Coupe Medium. Coupe is a four-weight sans serif designed by Anuthin Wongsunkakon and published by T-26. The game's titles are set in different weights of Neo Sans designed by Sebastian Lester.