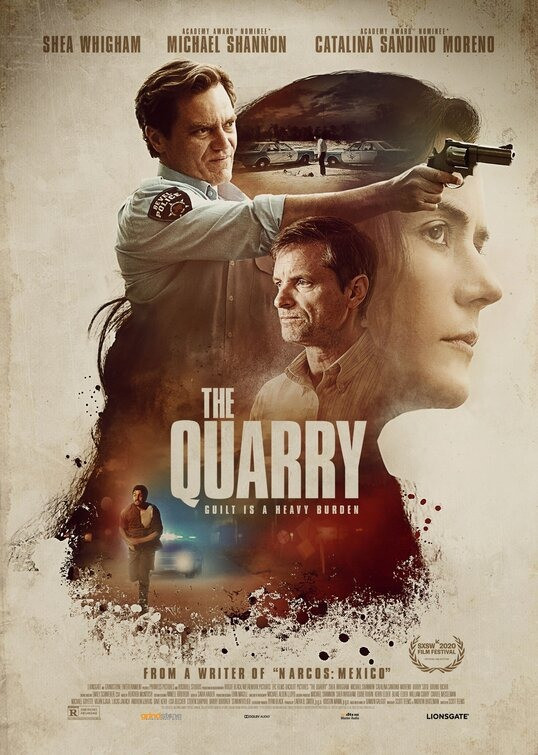 The Quarry is a 2020 American mystery thriller film, directed by Scott Teems, from a screenplay by Teems and Andrew Brotzman, based upon the novel of the same name by Damon Galgut. It stars Shea Whigham, Michael Shannon, Catalina Sandino Moreno, Bobby Soto, Bruno Bichir and Alvaro Martinez.
What Font Was Used in Poster?
The text "The Quarry" on the poster we identify is created by Compacta SH Regular Font. Compacta SH was designed by Fred Lambert and published by Scangraphic Digital Type Collection. Compacta SH contains 6 styles and family package options.