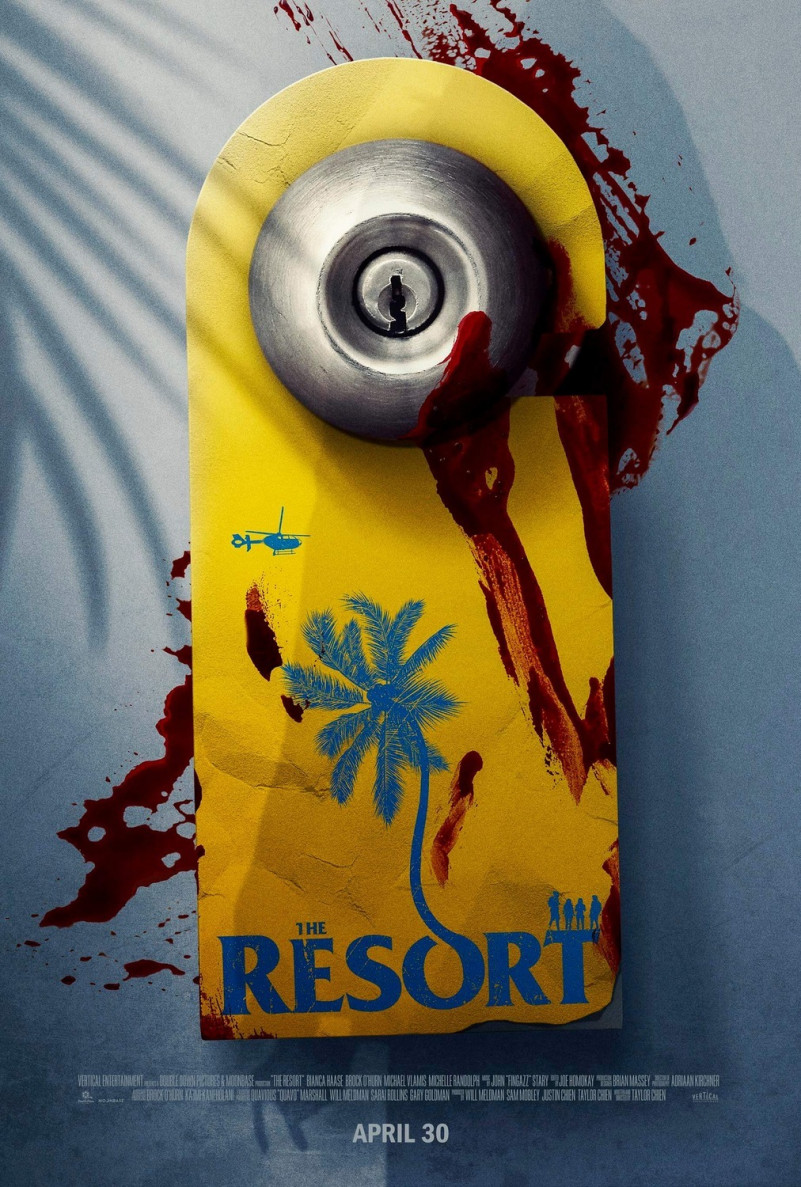 The Resort is a 2021 horror film written and directed by Taylor Chien. It stars Michael Vlamis, Brock O'Hurn, Bianca Haase and Michelle Randolph.
Four friends head to Hawaii to investigate reports of a haunting at an abandoned resort in hopes of finding the infamous Half-Faced Girl. When they arrive, they soon learn you should be careful what you wish for.
WHAT FONT WAS USED IN POSTER?
"Friz Quadrata SH Bold" is the font used in The Resort poster. Friz Quadrata SH was designed by Ernst Friz and published by Scangraphic Digital Type Collection. Friz Quadrata SH contains 2 styles and family package options.