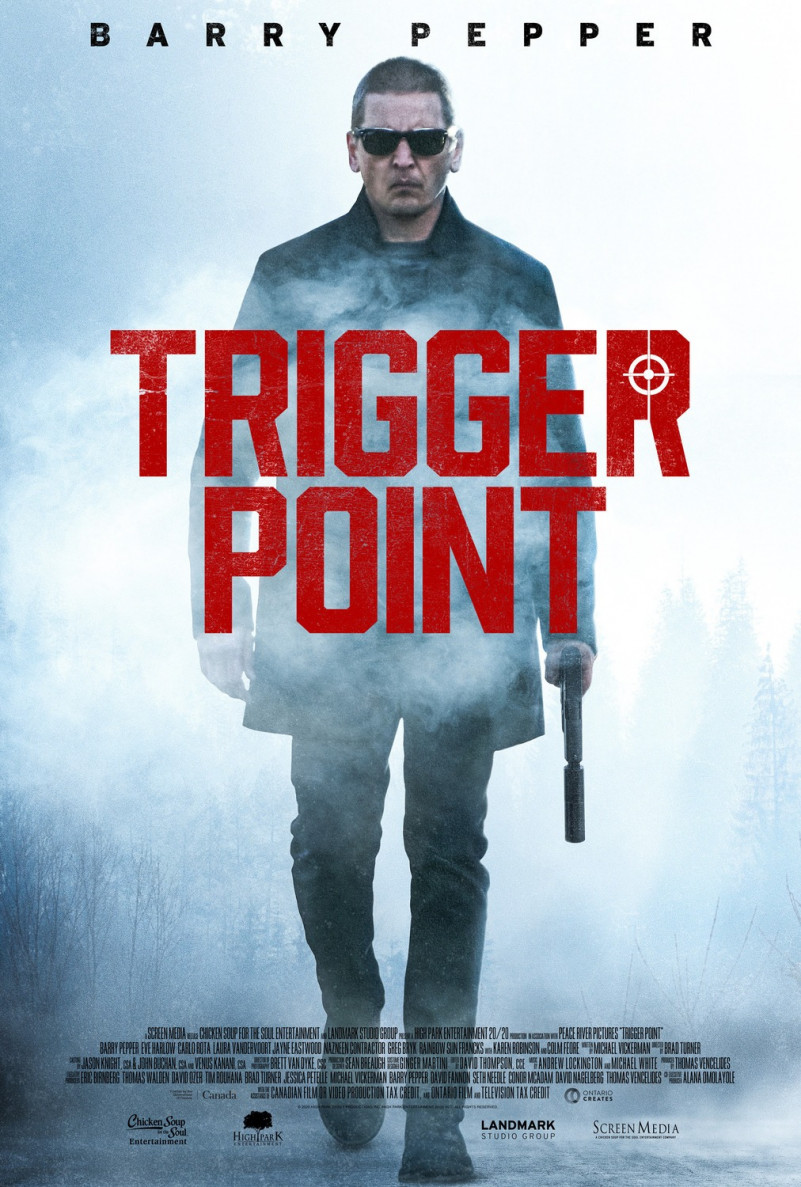 Trigger Point is an 2021 thriller film directed by Brad Turner, from a screenplay by Michael Vickerman. It stars Laura Vandervoort, Barry Pepper, Colm Feore and Eve Harlow.
Follows Nicolas Shaw, a retired U.S. special operative who becomes part of an elite "invisible" team that quietly takes out the worst villains around the world.
WHAT FONT WAS USED IN POSTER?
"Prohibition" is the font used in Trigger Point  poster. Prohibition was designed by Mattox Shuler and published by Fort Foundry. Prohibition contains 8 styles and family package options.