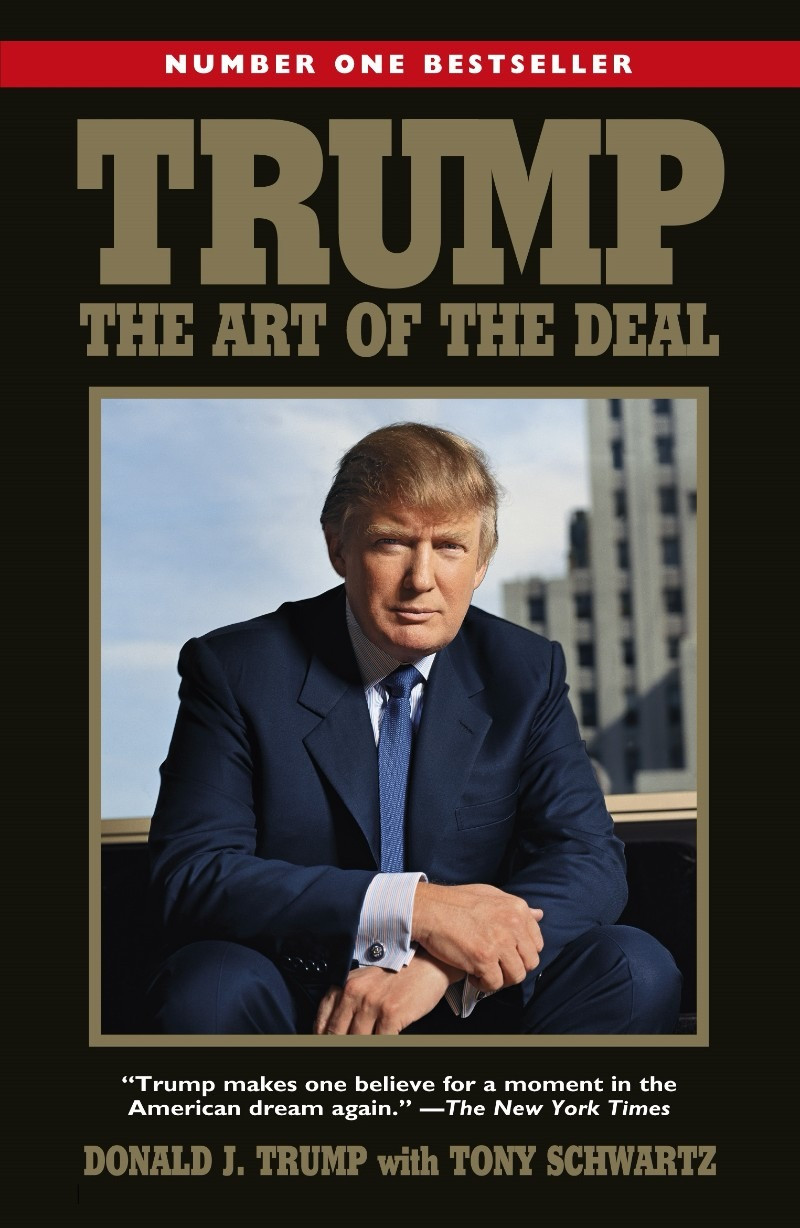 Trump: The Art of the Deal is a 1987 book credited to Donald J. Trump and journalist Tony Schwartz. Part memoir and part business-advice book, it was the first book credited to Trump, and helped to make him a "household name". It reached number 1 on The New York Times Best Seller list, stayed there for 13 weeks, and altogether held a position on the list for 48 weeks. The book received additional attention during Trump's 2016 campaign for the presidency of the United States. He cited it as one of his proudest accomplishments and his second-favorite book after the Bible.
What Font Was Used in Poster?
The text on the poster we identify is created by  Stymie Extra Bold Font. Stymie was designed by Morris Benton, Sol Hess, Gerry Powell and published by Bitstream. Stymie contains 8 styles and family package options.