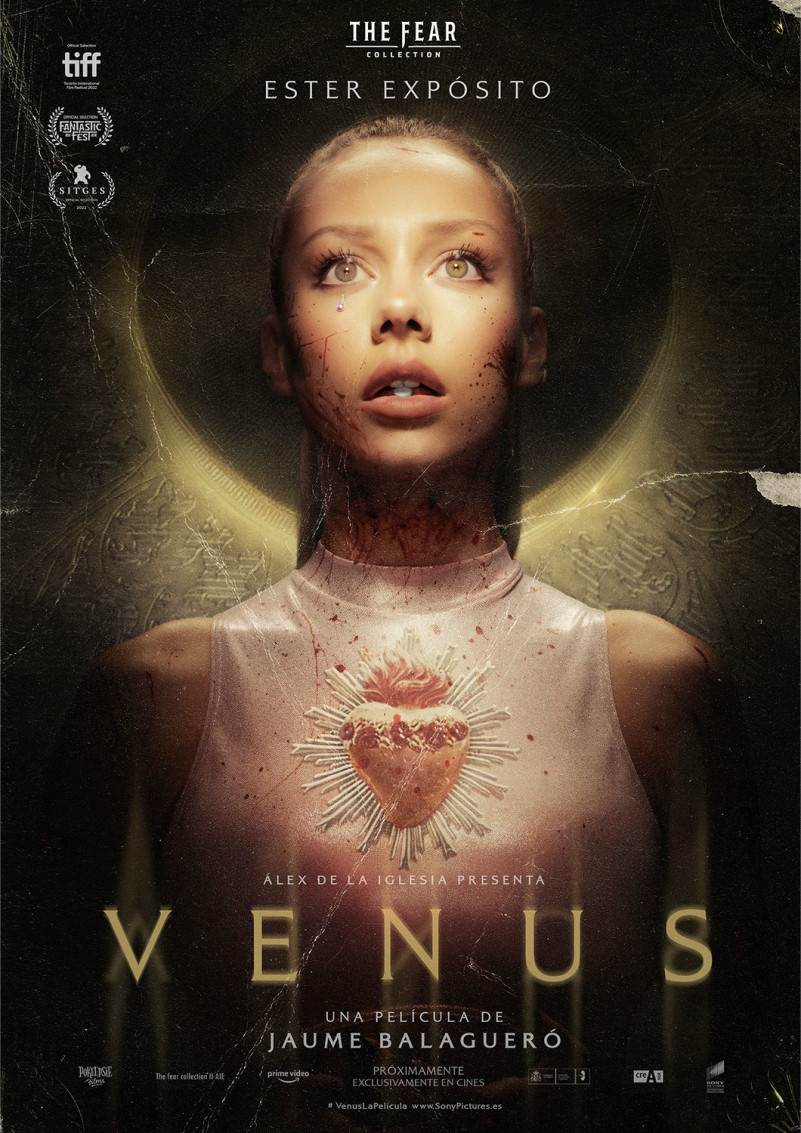 Venus is a 2022 Spanish supernatural horror film directed by Jaume Balagueró, loosely inspired by H. P. Lovecraft's short story "The Dreams in the Witch House". It stars Ester Expósito.
WHAT FONT WAS USED IN POSTER?
"Alexon Light Expert" is the font used in Venus poster. Alexon Font Family was designed by Leslie Usherwood, Steve Jackaman and published by Red Rooster Collection. Alexon contains 4 styles and family package options.