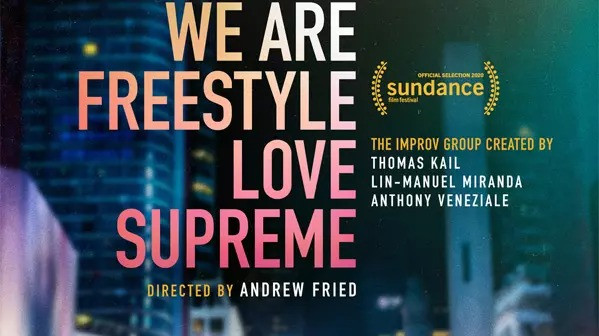 We Are Freestyle Love Supreme is doc film chronicles the group's 15-year journey, culminating with shows in 2019. They just finished their final show on Broadway earlier this year. "Filmmaker Andrew Fried began with a small SD camera in the summer of 2005, capturing the early days of Freestyle Love Supreme beatboxing on the sidewalks—unaware of how their story would unfold. Fourteen years later, after directing famed series like "Chef's Table" and "7 Days Out", Fried revisits old footage to craft this fated story. Both poignant and inspired, We Are Freestyle Love Supreme recalls the creative dreams of youth and why this project still means so much to these accomplished performers.
What Font Was Used in Poster?
The text on the poster we identify is created by DIN 1451 Pro EngSchrift Font. DIN 1451 was published by Linotype. DIN 1451 contains 5 styles and family package options.