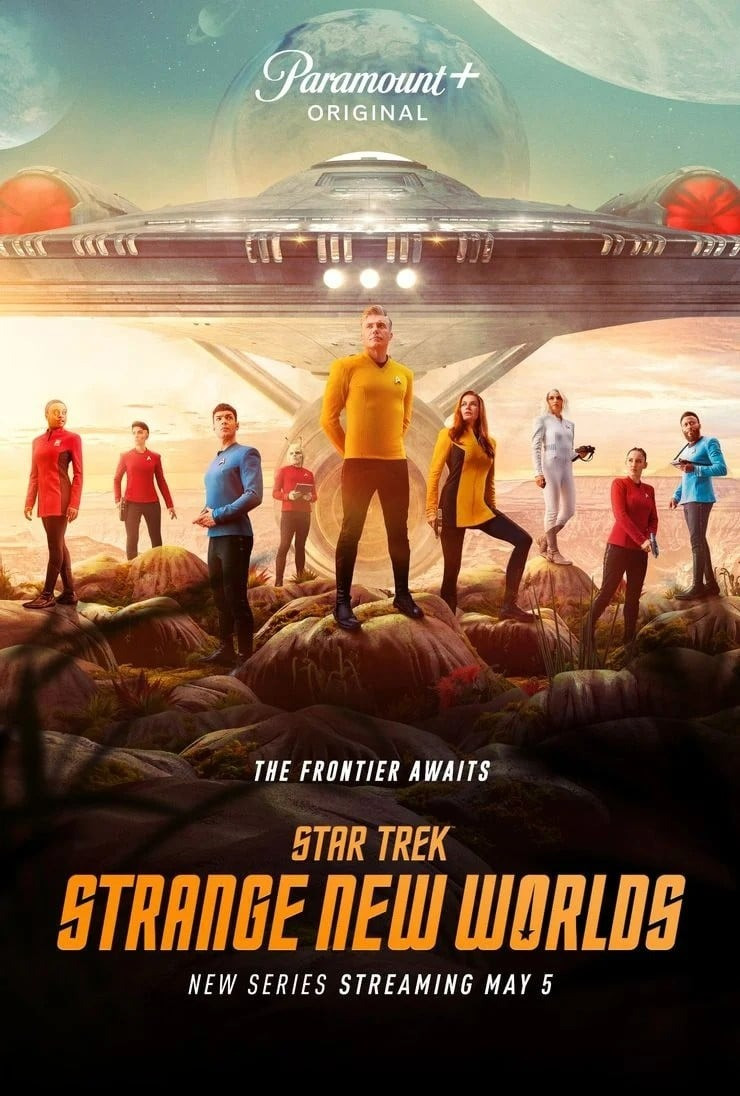 Star Trek: Strange New Worlds is an American television series created by Akiva Goldsman, Alex Kurtzman, and Jenny Lumet for the streaming service Paramount+. It is the 11th Star Trek series and debuted in 2022 as part of Kurtzman's expanded Star Trek Universe. A spin-off from Star Trek: Discovery, it follows Captain Christopher Pike and the crew of the starship USS Enterprise as they explore new worlds throughout the galaxy during the decade before Star Trek: The Original Series.
WHAT FONT WAS USED IN POSTER?
"Edge Of The Galaxy" is the font used in Star Trek: Strange New Worlds poster.