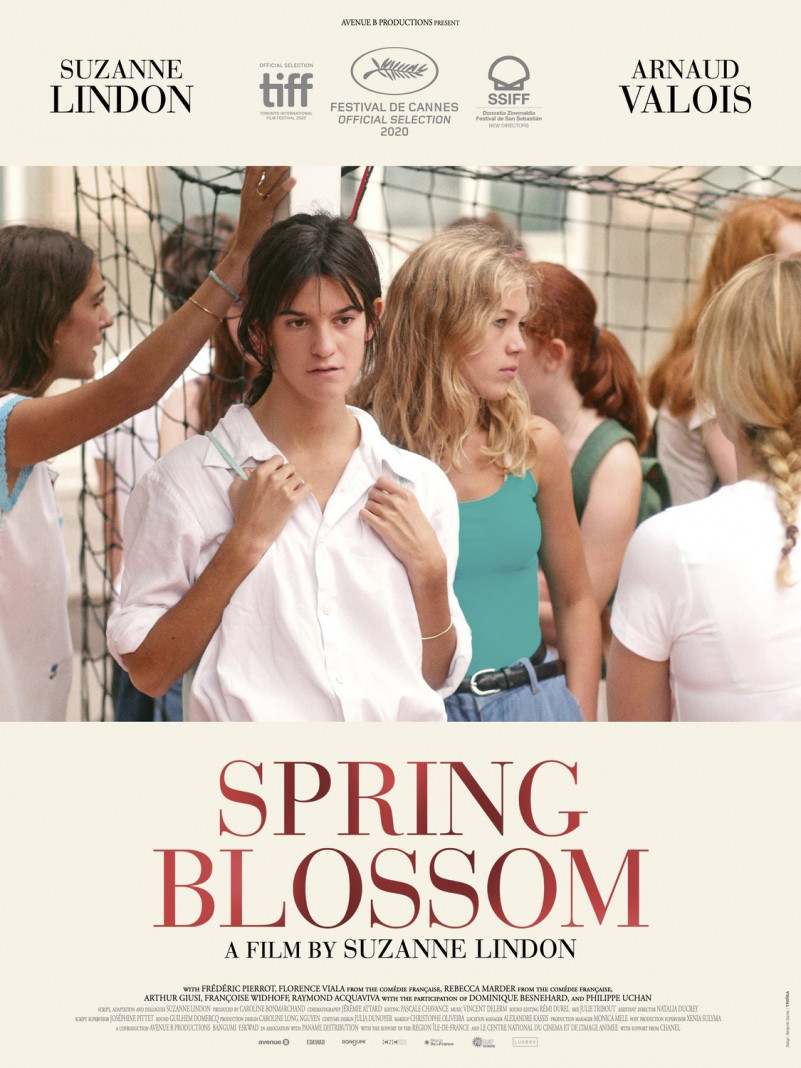 Spring Blossom (French: Seize printemps) is a 2020 French drama film directed by Suzanne Lindon. The film stars Lindon as Suzanne, a teenage girl who is disenchanted with her peer group, and develops a relationship with Raphaël (Arnaud Valois), an older actor she meets outside a theatre.
The film was named as an Official Selection of the 2020 Cannes Film Festival, although it was not able to screen at Cannes due to the cancellation of the festival in light of the COVID-19 pandemic in France. It screened at the Angoulême Film Festival, and at the 2020 Toronto International Film Festival. It was also screened at the 51st International Film Festival of India in the World panorama section.
WHAT FONT WAS USED IN POSTER?
"Parma Std Display" is the font used in Spring Blossom poster. Parma was published by Monotype. Parma contains 17 styles and family package options.