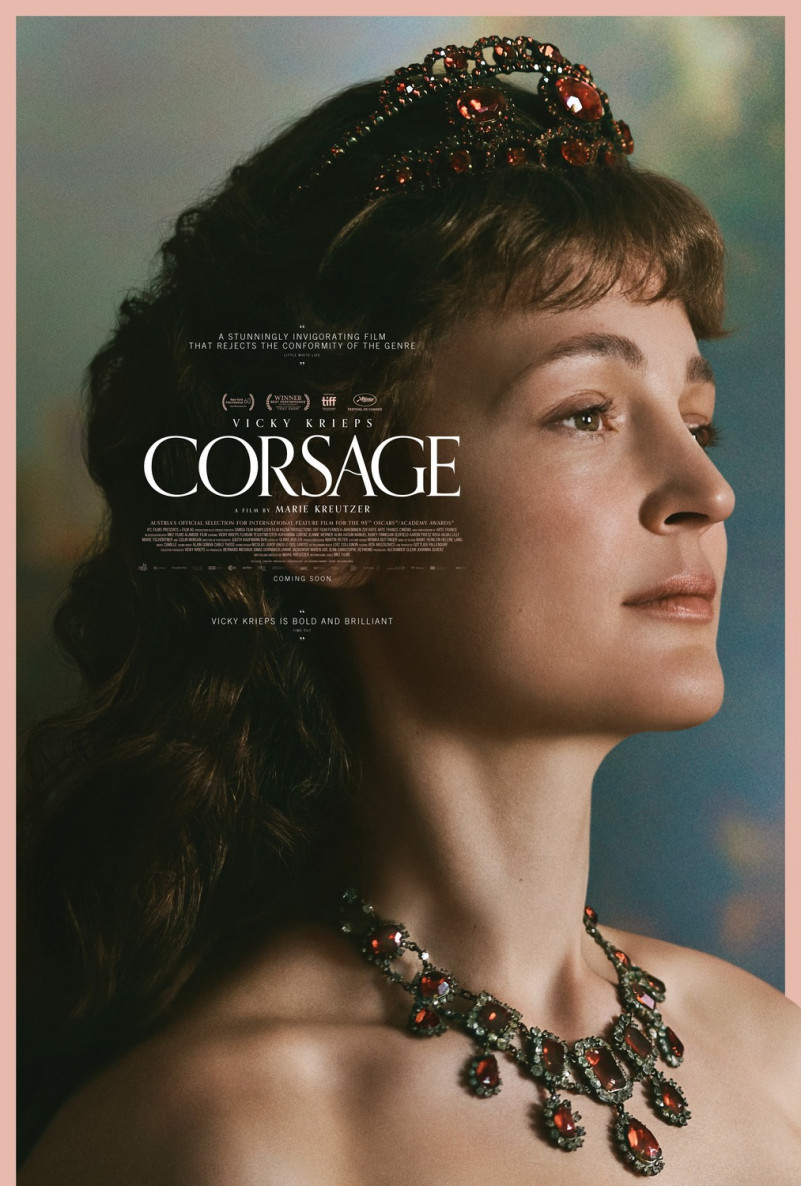 Corsage is an 2022 internationally co-produced drama film, written and directed by Marie Kreutzer. It stars Vicky Krieps, Florian Teichtmeister, Katharina Lorenz, Jeanne Werner, Alma Hasun, Manuel Rubey, Finnegan Oldfield, Aaron Friesz, Rosa Hajjaj, Lilly Marie Tschörtner and Colin Morgan.
WHAT FONT WAS USED IN POSTER?
"Orpheus" is the font used in Corsage poster.